Bioprocess Analytics
Faster Insights.
Better Control
Improve product quality, increase product titer, and maintain process robustness with on-line monitoring of glucose and lactate concentration and automated control of feeds and media exchange.
Measure What Matters,
When It Matters
Real-time measurements in upstream bioprocessing are traditionally limited to just a few parameters such as pH, dissolved oxygen, temperature, and agitation speed. Other critical process parameters such as glucose, lactate, and amino acid concentrations are often based on infrequent manual sampling and at-line or off-line analysis at a core or external lab.
Driven by PAT and the demand for greater efficiency, process development teams need more data closer to the point of need.
Less Data = Greater Risk
Having long gaps between measurements hinders the ability to control a bioprocess. Critical process deviations may go unnoticed and uncorrected for hours or days.
An incomplete picture: The periodic offline glucose data points shown above paint an incomplete picture of glucose concentration trends. By contrast, the online, continuous measurement reveals much more detail and process knowledge.
Hidden process errors: Without frequent spent media analysis, errors like the misincorporation of an amino acid (shown above) would be invisible during process development
On-line Monitoring Can Make a Big Impact on Your Process
Biologics
Insufficient feed supplementation can limit cellular growth through nutrient deprivation while overfeeding can cause accumulation of toxic biproducts that inhibit viability, titer, and negatively alter glycation and glycosylation of recombinant proteins.
Cell Therapy
Extracellular lactate concentration has been shown to be a reliable and sensitive indicator of proliferative response of T-cell in vitro and expanding T-cells in low glucose conditions increases their differentiation into memory phenotype.
Gene Therapy
Maintaining optimal glucose concentration can significantly reduce perfusion media consumption without affecting productivity and helps prevent media acidification and increase viral titer.
Cultivated Meat
Monitoring of levels of nutrients such as glucose and amino acids is important for overall bioprocess control and can enable recycling of medium and significantly reduce cost of meat cultivation
For Bioprocessing
MAVERICK
Raman-based, in-line monitoring and control of multiple bioprocessing key process parameters in up to six bioreactors simultaneously.
For Cell Culture Media Analysis
REBEL
Analyze fresh or spent media and get quantitative reports for amino acids, dipeptides, water soluble vitamins and biogenic amines.
For Glucose & Lactate
MAVEN
Get valuable insights and control from real-time glucose and lactate monitoring without the loss of bioreactor or fermenter volume.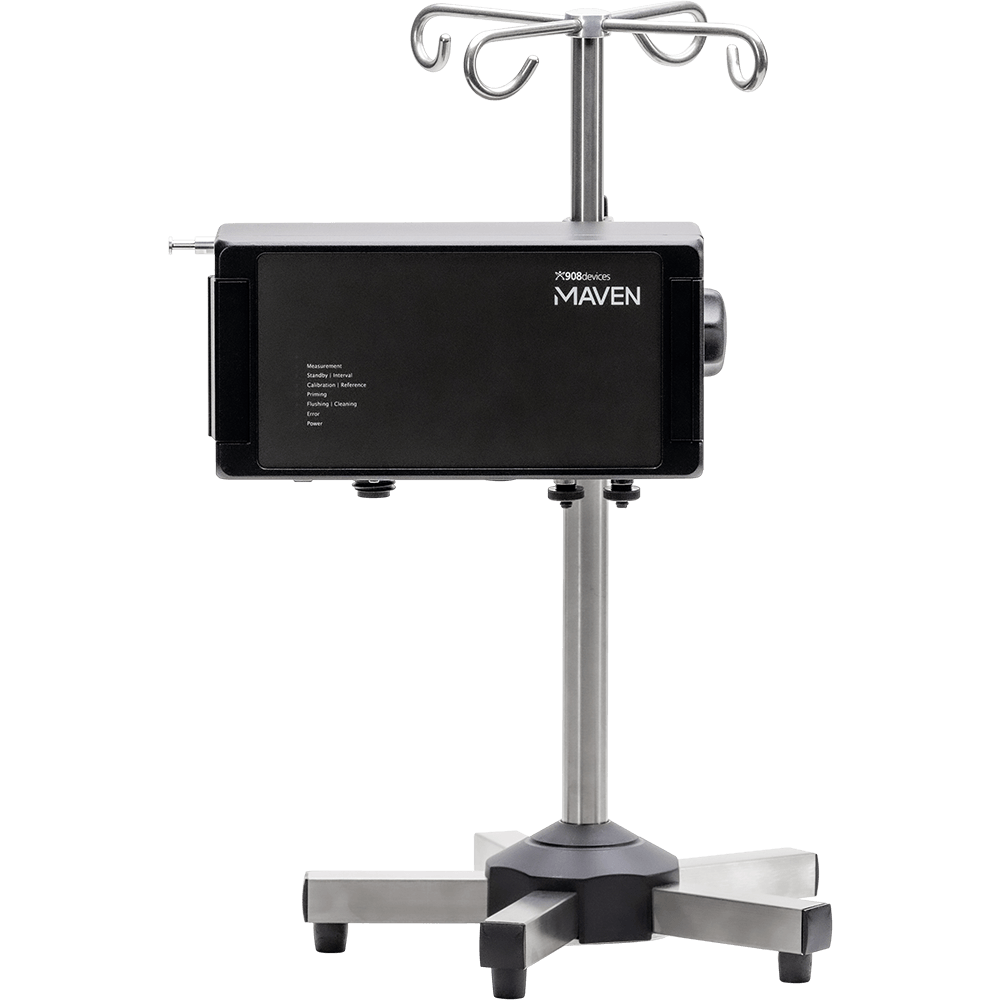 For Methanol or Ethanol
TRACE C2
Monitor methanol or ethanol and automatically control substrate feeding in microbial fermentation.
email Subscribe to Our Communications Signup to receive new product updates, technical tips and more.